Mulk (2018)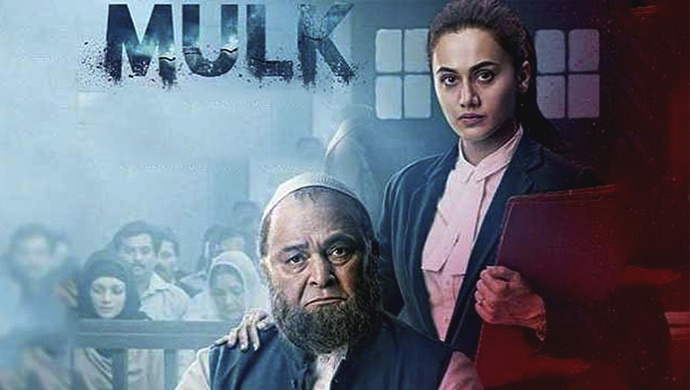 Source: ZEE5
Terrorist attacks have been a part of modern society throughout our history. It's the job of movies to portray the reality of our times. 21st May is remembered as Anti-terrorism day since it is the day our ex-prime minister Rajiv Gandhi was assassinated. We look at some of the films which touched on the topic of terrorism but looked beyond just the bombs and bullets.
Rishi Kappor puts in a stellar performance as the head of a Muslim family accused of terrorism in the movie Mulk. The charged court scenes between Taapsee Pannu, Rishi Kapoor and Ashutosh Rana are memorable. This movie gives us a glimpse of what happens to the family of a terrorist who are unaware of his activities. Watch this hard-hitting movie here.
Checkout the trailer before viewing the movie.
Shahid (2012) Source: Bollywood Life
Rajkumar Rao plays the role of militant-turned-lawyer, Shahid Azmi, in this movie. This movie directed by Hansal Mehta won a national award. The movie, Shahid, is about the lawyer who was jailed for being a militant. He learns law when he comes out of jail and takes up cases of people wrongly accused as terrorists. This is another film where the courtroom action was given more importance.
Haider (2014)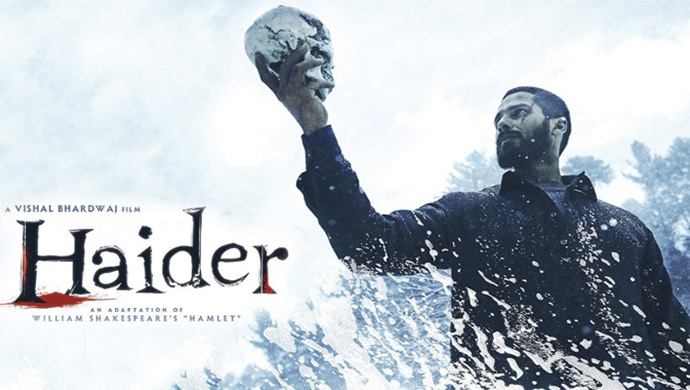 Source: Google image
Haider is a movie by Vishal Bharadwaj based on Shakespeare's Hamlet. This movie is known for painting a true but bleak picture of Kashmir. It follows the character of Shahid Kapoor who comes back to Kashmir as a college graduate but ends up being branded as a terrorist. Watch this film that went down as one of Shahid Kapoor's finest performances, here.
Sarfarosh (1999)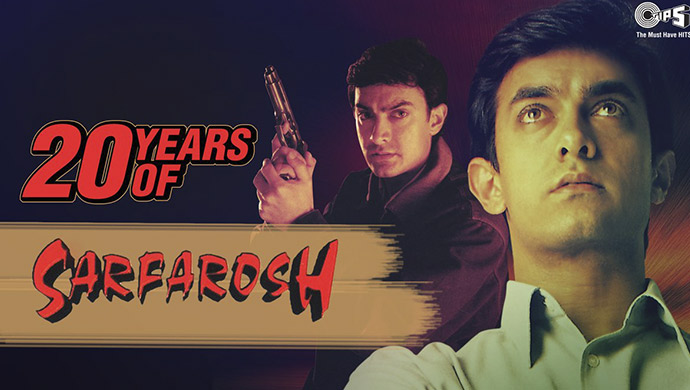 Source: Twitter
Sarfarosh is a 1999 film which has become a cult favourite to this day. It maps the route of terrorism in India from the Pakistan border to the insurgents within the country. Naseeruddin Shah's character is revealed to not just be a famous urdu poet but also a terrorist. Where this film shines is that it doesn't demonize the terrorist nor lets him go unpunished either. The movie stars Aamir Khan and Sonali Bendre in lead roles.
Roja (1992) Source: Cinestaan
This movie starring Arvind Swamy and Madhoo became a classic because of its songs but the movie itself is an amazing watch too. At the heart of this movie is a love story and how far we can go for love. In this movie two lovers separated when a terrorist kidnaps one of them. What follows is an epic sage of them trying to re-unite with teach other. Watch this classic movie with AR Rahman's soulful music here.
State of Siege: 26/11 (Source: Instagram)
State of Siege: 26/11 is a true account of the Novermber 2008 Terrorist attacks in Mumbai. This series is based on the book Black Tornado and starts Arjan Bajwa, Arjun Bijlani, Vivek Dahiya and Mukul Dev in leading roles. This series was a big hit with audiences and got critical acclaim too.
Kannathil Muthaimittal (2002) Source; IMDb
This movie looks at terrorism through the lens of families. R Madhavan plays the role of a father who's adopted daughter finds out that she's the daughter of a Tamil Tiger refugee. This movie follows her attempts to re-unite with her birth mother. Watch this touching family drama here.
Hotel Mumbai (Source: Dailymotion)
Hotel Mumbai is also a story of the 26/11 attacks in Mumbai's Taj Hotel. This film tells the story of the bravery shown by the staff in the Taj Hotel to ensure the safety of their guests. Anupam Kher, Dev Patel and Armie Hammer star in vital roles in this film.
Madras Café (2013)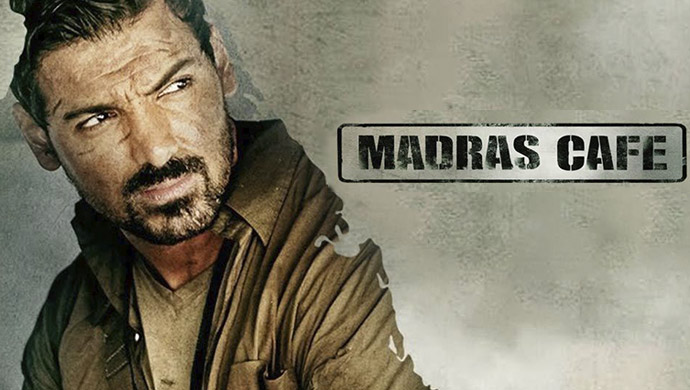 Source: BookMyShow
This is another movie which deal with terror associated with the Tamil Tigers. It is said to be a movie talking about the assassination of Rajiv Gandhi. While the makers deny the movie has any connection to the assassination it is a good movie around terrorism. Especially when the Anti-terrorism day is on Rajiv Gandhi's death anniversary.
Watch the latest film on counter-terrorism 'Uri: The Surgical Strike', streaming exclusively on ZEE5. Also, which films which you include in this list? Let us know in the comments below.